Move to this building in 2014 created Community awareness for Hinterland Community Care Inc for all clients, staff, families and volunteers to operate out of for programs and service delivery.
With a successful grant application to Gaming Benefit Fund we were able to extend the front of the Meeting Place with an awning. The work was completed by Tropical Outdoor Solutions.
Our Staff. Our staff completed NDIS readiness training. This was a 2 day training session facilitated by Andrew Hamilton. Ausco Stayover Camp kindly donated the use of their conference facilities and Spotless Catering donated food for the duration of the training.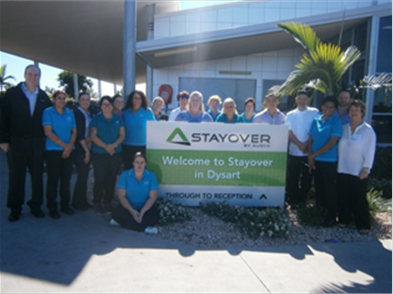 Jess from Onli Solution has worked her magic and designed our fantastic new web site. This web site will allow us to reach more people and share more information as we move into the ever changing world of aged care and NDIS.